Empowering learners globally
SolarSPELL is an educational initiative at Arizona State University that combines appropriate technology, relevant content, and local capacity building. We work to build internet-ready skills and improve educational opportunities around the world.
The SolarSPELL initiative empowers learners globally by providing localized educational information and the training to build 21st century skills in offline environments. Student success is central to our mission, both around the world and at Arizona State University.
What is the SolarSPELL initiative?
The SolarSPELL (Solar Powered Educational Learning Library) initiative is confronting the realities of low-resource contexts with an ultra-portable, ruggedized, education-focused digital library, designed to build internet-ready skills in an offline environment. The SolarSPELL digital library mimics an online experience by generating its own WiFi hotspot to which any WiFi-capable device (smartphone, tablet, laptop, etc.) can connect, so that users can freely surf the library's expansive, yet localized, content. Our approach is to pair the library with locally-based trainers, who can help build information literacy and digital skills among library users.
We are a student-centered project simultaneously focused on improving educational opportunities for students around the world, as well as at Arizona State University. Our team includes ASU students, librarians, faculty, and staff.
Digital Libraries in the field
SolarSPELL continues to expand to meet the urgent needs of learners in remote, rural, offline communities globally. We are creating digital libraries to provide relevant information across regions and sectors, including library collections focused on primary/secondary education, health, agriculture, and more.
Online Regional Digital Libraries
Today there are 395 SolarSPELL digital libraries in Marshall Islands, Fiji, Vanuatu, Samoa, Tonga, the Federated States of Micronesia, Rwanda, South Sudan, and Comoros.
In the next two years, we plan to implement 500+ SolarSPELL digital libraries and expand to new locations, including in Latin America and across East Africa.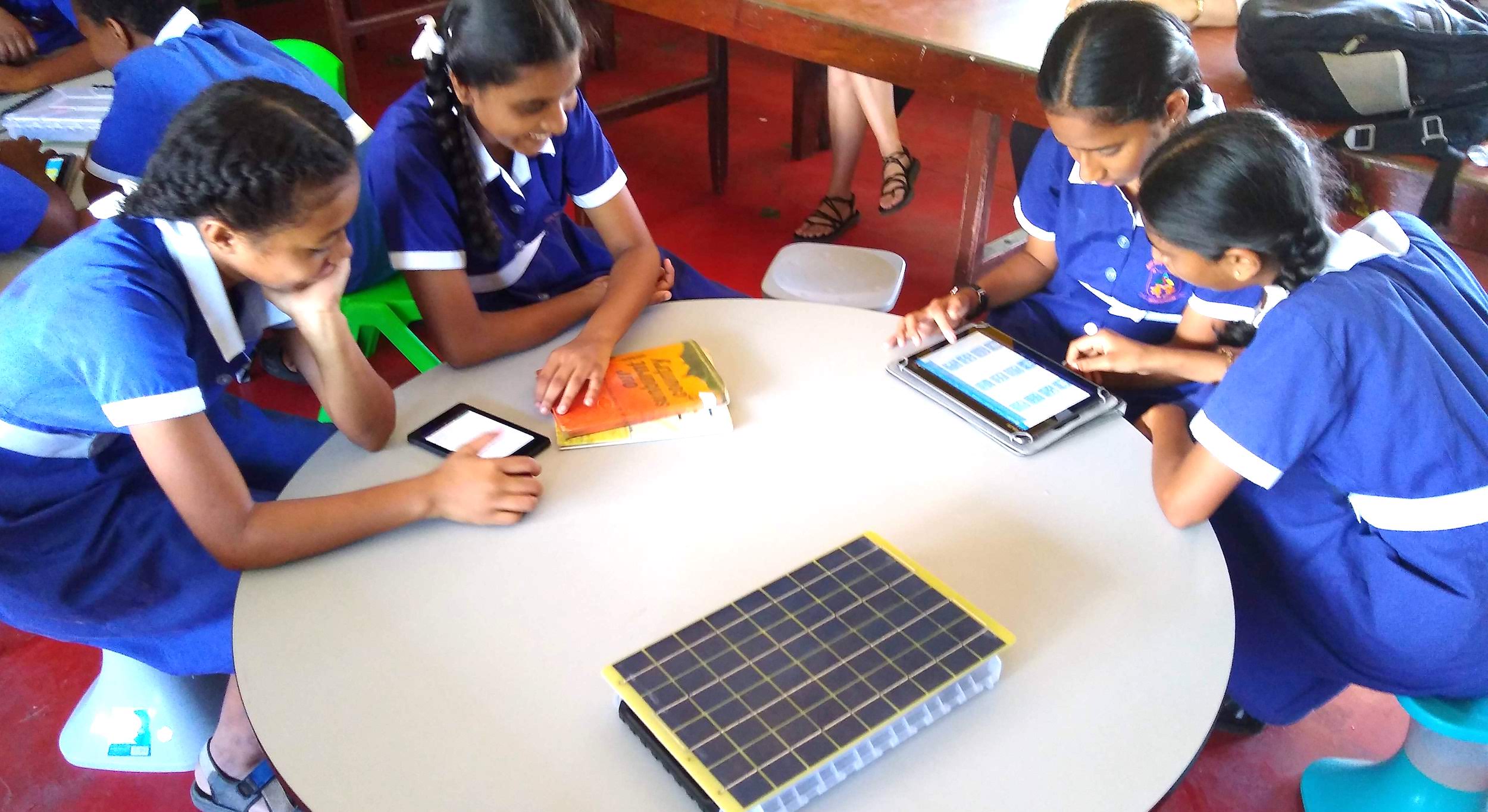 Contribute to our efforts
Give today and join our community of SolarSPELL library patrons. With your one-time donation or ongoing financial support, your gift empowers learners globally by providing access to localized educational information paired with the training for long-term success.
Make a Donation
Peace Corps Global Strategic Partnership
On Friday, July 10, 2020, we held the ASU SolarSPELL and Peace Corps Strategic Partnership Event. This was a celebration of our transformative partnership, and this video features some of the event highlights.
With our Global Strategic Partnership, ASU SolarSPELL and the Peace Corps will support quality education and meet the needs of learners in remote, offline communities globally. We hope you'll continue to follow the work we do together to build the capacities of local communities around the world.
Learn More